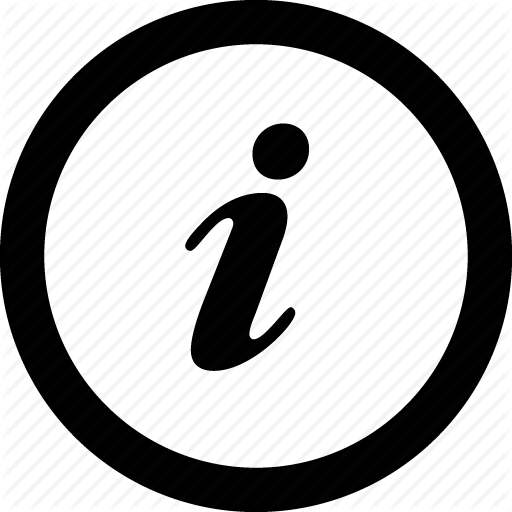 ISSN 2084–1418
Wersją pierwotną czasopisma jest wersja papierowa
2018, Nr (11), Kulturowa historia wiedzy
---
Andrzej Karwowski
Andyjskie zapożyczenia leksykalne w językach dorzecza Beni (Amazonia boliwijska) w świetle danych archeologicznych, historycznych i etnograficznych
Słowa kluczowe:
języki Tacana, kultury andyjskie, zapożyczenia leksykalne, państwo Inków
Abstrakt:
Dorzecze Beni położone jest w południowo-zachodniej Amazonii, w sensie kulturowym i historycznym na styku dwóch odmiennych światów: cywilizacji andyjskich oraz "barbarzyńskich" kultur amazońskich. Zamieszkują je głównie grupy z rodziny językowej tacana (ale również arawackie Apolista, czy izolowane Chimane i Mosetén), które od wieków pozostawały w kontakcie z Indianami z gór, szczególnie z Quechua i Aymara. Artykuł poświęcony jest śladom językowym (zapożyczeniom głównie w językach tacana) oraz argumentom archeologicznym, historycznym i etnograficznym wskazującym na obecność owych kontaktów w przeszłości. Wiele wskazuje na to, że pochodzenie andyjskie mają istotne kulturowo terminy takie jak mara, "rok", yanacona, "szaman", huaca, "miejsce święte", czy quirica, "papier, książka". Pierwotne znaczenie części zapożyczonych terminów uległo zmianie, niektóre z nich przyswojono jeszcze w okresie inkaskim, inne dopiero w okresie kolonialnym. Z drugiej strony dowodem na obecność Indian Quechua w regionie przed konkwistą, poza relacjami historycznymi o podbojach Inków w tej części kontynentu, są pozostałości konstrukcji inkaskich i twierdz w Ixiamas u podnóża Andów oraz w Las Piedras, w pobliżu ujścia rzeki Madre de Dios do Beni.
Informacje o autorze:
ANDRZEJ KARWOWSKI - archeolog, badacz niezależny. E-mail: ackarwow@gmail.com. ORCID 0000-0002-3948-5960.
Prace cytowane
Rozwiń
Słowniki: Academia Mayor de la Lengua Quechua. 2005. Diccionario quechua – español – quechua. Cusco: Gobierno Regional del Cuzco. [que2] Armentia, Nicolás. 1906. "Arte y vocabulario de la lengua cavieneña, con introducción, notas y appendices por Samuel A. Lafone Quevado." Revista del Museo de La Plata 13: 1–120. [cav1] Armentia, Nicolás, i Antonio Gili. 1902. Tacana. Vocabulario, exhortaciones, fraces y un mapa por el R. P. Fr. Nicolás Armentía. Oraciones y Catequismo pro el R. P. Fr. Antonio Gili. Introducción y notas por Samuel A. Lafone Quevado. La Plata: Museo de La Plata. [tna] Bertonio, Ludovico. 1612. Vocabulario de la lengua aymara. Transkrypcja: Instituto de Lenguas y Literaturas Andinas-Amazónicas (2011). [aym] Camp, Elizabeth, i Millicent Licardi. 1989. Diccionario cavineña-castellano, castellano-cavineña, con bosquejo de la gramática cavineña. Dallas: Summer Institute of Linguistics. [cav2] Cáseres Raldes, Jesus. 2012. Iyedu yani qui ejunrhe mimi. He aquí la lengua de mi pueblo. Idioma maropa-reyesano. Maszynopis. [rey] Loriot, James, Erwin Lauriault i Dwight Day. 1993. Diccionario shipibo-castellano. Serie Lingüística Peruana 31. Lima: Ministerio de Educación, Instituto Lingüístico de Verano. [shp] Montag, Susan. 1981. Diccionario cashinahua. Serie Lingüística Peruana 9. Yarinacocha: Ministerio de Educación, Instituto Lingüístico de Verano. [cbs] Pitman, Mary. 1981. Diccionario araona y castellano. Riberalta: Instituto Lingüístico de Verano, Ministerio de Educación y Cultura. [ara] Rivero Pinto, Wigberto. 1985. Vocabulario ese-ejja-espanol. Riberalta. [ese] Santo Tomás, Domingo de. 1560. Lexicon o Vocabulario de la lengua general del Perv. Valladolid: Francisco Fernández de Córdoba. [que1] Dalsza literatura cytowana Armentia, Nicolás. 1887. Navegación del Madre de Dios. La Paz: Biblioteca Boliviana de Geografía e Historia. Armentia, Nicolás. 1903. Relación histórica de las Misiones Franciscanas de Apolobamba, por otro nombre Frontera de Caupolicán. La Paz: Imprenta del Estado, Yanacocha. Armentia, Nicolás. 1905. Descripción del Territorio de las Misiones Franciscanas de Apolobamba, por Otro Nombre, Frontera de Caupolicán. La Paz: Tip. Artística Ayacucho. Campbell, Lyle. 1997. American Indian languages: the historical linguistics of Native America. Oxford: Oxford University Press. Castillo, Fidel G. 1995. "Les grupes pré-andins Tacanas des montagnes tropicales d'Apolobamba et de Carabaya (Bolivie) au début de la Conquête espagnole, 1538–1670." Cahiers des Amériques Latines 19: 5–34. Cerrón-Palomino, Rodolfo. 2007. "Yanacona". Boletín de la Academia Peruana de la Lengua 43: 149–169. Cerrón-Palomino, Rodolfo. 2012. ""Unravelling the Enigma of the 'Particular Language' of the Incas." W Archaeology and Language in the Andes. A Cross-Disciplinary Exploration of Prehistory, red. P. Heggarty i D. Beresford-Jones, 265–294. Oxford: Oxford University Press. Cordero Miranda, Gregorio. 1984. "Reconocimiento arqueológico en las márgenes del Río Beni." Arqueología Boliviana 1, 15–24. Ferrié, Francis. 2014. Renaissance of the Lost Leco: Ethnohistory of the Bolivian Foothills from Apolobamba to Larecaja. Praca doktorska. St Andrews, Nanterre: University of St Andrews, Université de Paris Ouest Nanterre La Défense. Fleck, David W. 2013. Panoan languages and linguistics. American Museum of Natural History Anthropological Papers 99. New York: American Museum of Natural History. Garcilaso de la Vega, Inka. 2000. O Inkach uwagi prawdziwe. Przeł. J. Szemiński. Warszawa: Trio, CESLA UW. Girault, Luis. 1975. Exploracion arquéologique dans la region d'Ixiamas. La Paz: Instituto Nacional de Arqueología. Greenberg, Joseph, i Merritt Ruhlen. 2007. An Amerind etymological dictionary. Maszynopis. Haspelmath, Martin. 2009. "Lexical borrowing: Concepts and issues." W Loanwords in the World's Languages: A Comparative Handbook, red. M. Haspelmath i U. Tadmor, 35–54. Berlin: De Gruyter Mouton. Hissink Karin, i Albert Hahn. 1987. Los Tacana, Parte I. Przeł. na hiszpański S. Wentzel. Maszynopis. Hissink Karin, i Albert Hahn. 2000. Los Tacana, Parte II. Datos sobre la historia de su civilización. Przeł. na hiszpański B. Zonneveld. La Paz: Apoyo Para el Campesino-Indígena del Oriente Boliviano. Holman Eric W., Cecil H. Brown, Søren Wichmann, André Müller, Viveka Velupillai, Harald Hammarström, Sebastian Sauppe, Hagen Jung, Dik Bakker, Pamela Brown, Oleg Belyaev, Matthias Urban, Robert Mailhammer, Johann-Mattis List i Dmitry Egorov. 2011. "Automated Dating of the World's Language Families Based on Lexical Similarity." Current Anthropology 52 (6): 841–875. Karwowski, Andrzej. 2016. "Ceramic styles of lower Beni River region (Bolivian Amazon) in the context of investigations of Uaua-uno and Copacabana archaeological sites". Referat wygłoszony 12.09.2016 r. na sympozjum The Latest Results of American Studies, II International Symposium. Wrocław: Uniwersytet Wrocławski. Karwowski, Andrzej. 2017. "Terms for ceramic vessels in the Panoan and Tacanan languages: ethno-archaeological observations." Rocznik Antropologii Historii 10: 233–254. Karwowski, Andrzej, Marcin Obałek, i Mileniusz Spanowicz. 2008. "Investigaciones arqueológicas del sitio Uauauno, Departamento del Beni, Bolivia. Temporadas 2004 y 2005." W Polish Contributions in New World Archaeology, New Series, fasc. 1, red. J. K. Kozłowski i J. Źrałka, 41–50. Kraków: Polish Academy of Arts and Sciences, Jagiellonian University, Institute of Archaeology. Kaufman, Terrence. 1990. "Language History in South America: What we know and how to know more." W Amazonian Linguistics, red. D.L. Payne, 13–74. Austin: University of Texas Press. Lanning, Edward. 1985. Peru przed Inkami. Przeł. R. Krzanowska. Kraków: Wydawnictwo Literackie. Larson, Brooke. 1998. Cochabamba, 1550–1900: Colonialism and Agrarian Transformation in Bolivia. Durham: Duke University Press. Lathrap, Donald. 1970. The Upper Amazon. London: Thames and Hudson. Métraux, Alfred. 1927. "Migrations historiques des Tupi-Guarani." Journal de la Société des Américanistes 19 (1), 1–45. Métraux, Alfred.1942. The native tribes of eastern Bolivia and western Mato Grosso. Smithsonian Institution, Bureau of American Ethnology, Bulletin 134. Washington: Bureau of American Ethnology. Michel López, Marcos. 2006. "Arqueología de Bolivia." W Historia de Bolivia. Periodo Prehispánico, Tomo 1, red X. Medinaceli Gonzáles, 49–183. La Paz: FCBCB. Müller, André, Viveka Velupillai, Søren Wichmann, Cecil H. Brown, Pamela Brown, Eric W. Holman, Dik Bakker, Oleg Belyaev, Dimitri Egorov, Robert Mailhammer, Anthony Grant i Kofi Yakpo. 2009. ASJP World Language Tree: Version 1. Strona internetowa The Automated Similarity Judgement Program (ASJP) Database. Dostęp [27.05.2017]. http://asjp.clld.org. Moore, Thomas. 2016. "Los inka en las tierras bajas de la Amazonia suroccidental." Revista Andina 54: 209–245. Morales Chocano, Daniel. 2002. "Contactos entre cocamas y shipibos: un acercamiento arqueológico en la Amazonia peruana". Investigaciones sociales VI (10): 47–70. Lima: UNMS/IIHS. Morin, F. 1998. "Los Shipibo-Conibo." W Guía etnográfica de la Alta Amazonia III, red. F. Santos i F. Barklay, 275–435. Balboa-Quito: Smithsonnian Tropical Research Institute, Ediciones Abya-Yala. Neves, Eduardo Góes. 2008. "Ecology, Ceramic Chronology and Distribution, Long-term History, and Political Change in the Amazonian Floodplain." W The Handbook of South American Archaeology, red. H. Silverman i W.H. Isbell, 359–379. New York: Springer. Ottaviano, John, i Ida Ottaviano. 1979. Datos sobre la cultura tacana. Maszynopis. Ottaviano, John, i Ida Ottaviano. 1980. Notas sobre la cultura tacana. Riberalta: Instituto Lingüístico de Verano, Ministerio de Cultura. Pärssinen Martti, Ari Siiriäinen i Antti Korpisaari. 2003. "Fortifications related to the Inca Expansion." W Western Amazonia – Amazônia Occidental. Multidisciplinary Studies on Ancient Expansionistic Movements, Fortifications and Sedentary Life, red. M. Pärssinen, A. Korpisaari, 29–72. Helsinki: University of Helsinki. Portugal Ortiz, Max. 1978. La arqueologia de la region del Río Beni. La Paz: Casa de Cultura Franz Tamayo. Renfrew, Colin. 2001. Archeologia i język. Łamigłówka pochodzenia Indoeuropejczyków. Przeł. E. Wilczyńska i A. Marciniak. Warszawa–Poznań: PWN. Rivero Pinto, Wigberto. 1984. "Los navegantes ese-ejja." W Facetas Los Tiempos (Cochabamba), 29.04. Roztworowska, María. 2007. Historia państwa Inków. Przeł. P. Prządka-Giersz i M. Giersz. Warszawa: PIW. Sagárnaga Meneses, Jédu. 1989. Informe al Instituto Nacional de Arqueología sobre recientes investigaciones arqueológicas en San Buena Ventura. Maszynopis. Santamaria, Daniel. 1990. "Población y economía en pedemonte andino de Bolivia. Las Misiones de Apolobamba, Mosetenes y Yurakares en el siglo XVIII." Revista de Indias 190: 741–766. Swadesh, Morris. 1955. "Towards greater accuracy in lexicostatistic dating." International Journal of American Linguistics 21: 121–137. Szabó, Henriette. 2008. Diccionario de la antropología boliviana. Santa Cruz: Aguaragüe. Szemiński, Jan. 1995. "De unos herreros españoles entre los chiriguanos." REFLEJOS, Revista del Departamento de Estudios Españoles y Latinoamericanos, Universidad Hebrea de Jerusalén 4: 87–91. Szemiński, Jan. 2000. Komentarze do: Garcilaso 2000. Szemiński, Jan. 2018. Odpowiedź na list elektroniczny autora "Zapożyczenia z keczua i ajmara w tacana" z dnia 14.08.2018 r. Korespondencja osobista. Tschopik, Harry. 1946. "The Aymara". W Handbook of South American Indians, Vol. 2, red. J.H. Steward, 501–574. Smithsonian Institution. Washington: Bureau of American Ethnology. Tyuleneva, Vera 2010. Cuatro viajes a la Amazonia Boliviana. La Paz: Foro Boliviano sobre Medio Ambiente y Desarrollo. Vallvé, Frederic. 2010. The Impact of the Rubber Boom on the Indigenous Peoples of the Bolivian Lowlands (1850–1920). Praca doktorska. Washington: Georgetown University.